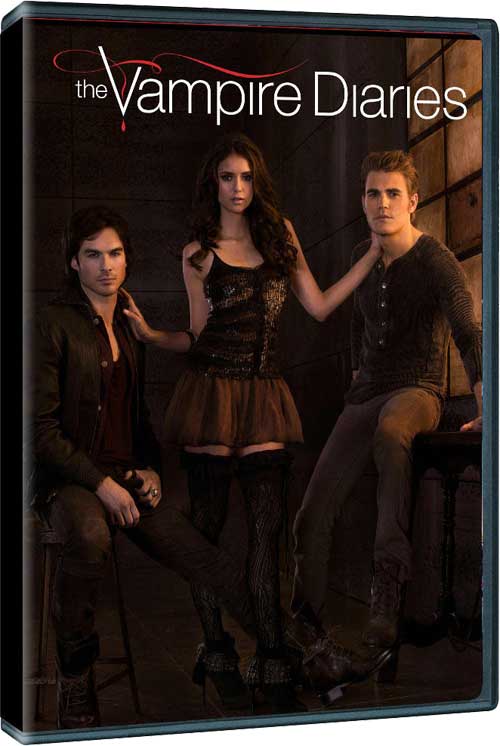 TV Shows on Demand revealed the cover art for The Vampire Diaries season 4 DVD and Blu-ray. It's scheduled to be released on August 27th. The article says this might not be the final cover so when it's officially announced I'll update.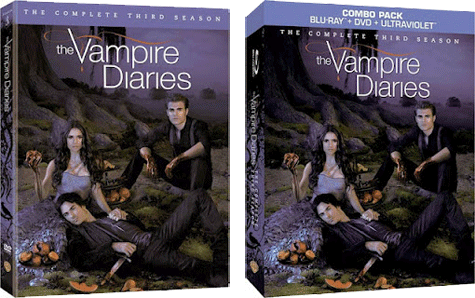 Season 3 of The Vampire Diaries is now available for purchase!
Order the DVD at Amazon.
Order the Blu-Ray at Amazon.
Head on over to TV Guide to watch a clip from the Stefan's Descent Into Darkness bonus feature on the DVD.
Also head on over to E! Online to see another behind the scenes clip from the DVD.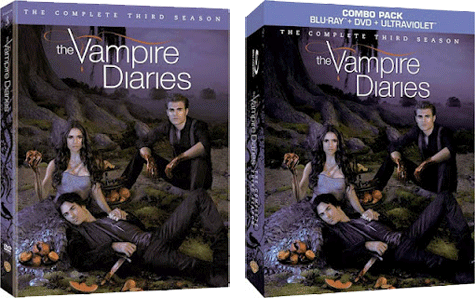 The Vampire Diaries: Season 3 – DVD and Blu-Ray are now Available for Pre-order from Amazon.
They will be released on August 28, 2012.
Pre-order the DVD at Amazon.
Pre-order the Blu-Ray at Amazon.
The WB Shop is having a sale for Thanksgiving and Black Friday where you can find deals on a variety of Vampire Diaries merchandise. They have t-shirts, DVDs, mugs, posters, iPod cases, jewelry, life-size standees, and much more.
There is free shipping on all orders of $50 or more. Plus you can get $5 off orders of $50 or more with coupon code WBAFF5. This sale will run from 11/24 to 11/28. Check it all out here.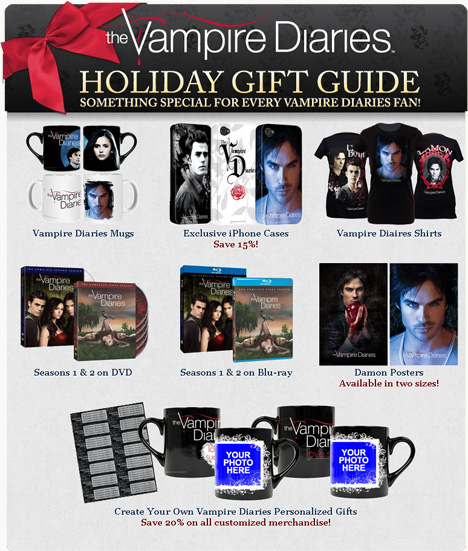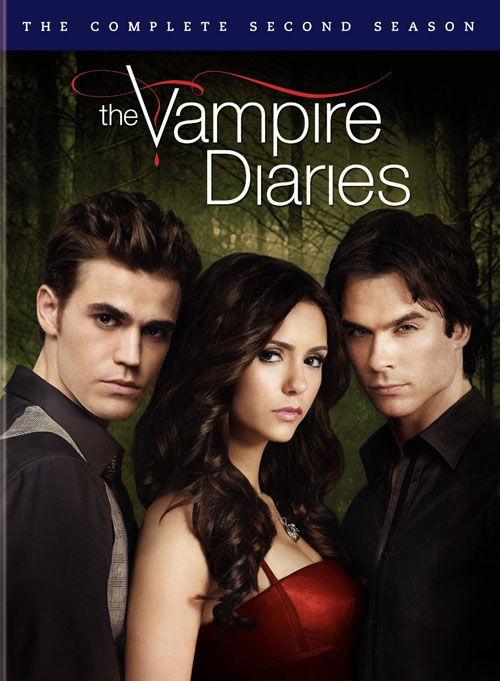 You can now order season 2 at Amazon.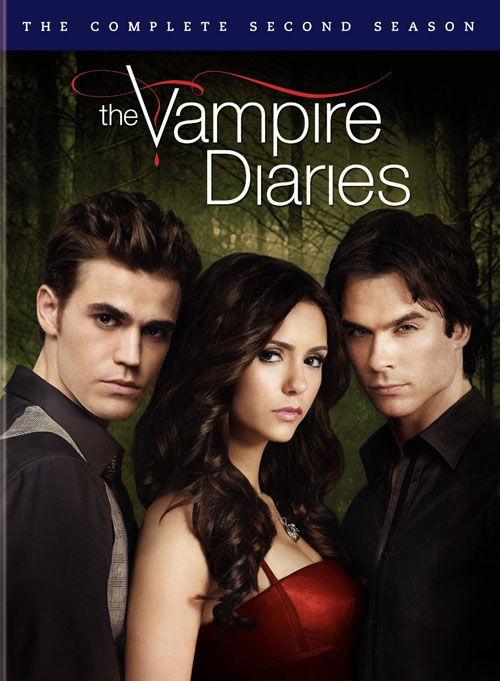 You can pre-order season 2 at Amazon.
It hits Blu-ray and DVD on August 30