Synopsis For Episode 3.02 of The Originals: You Hung The Moon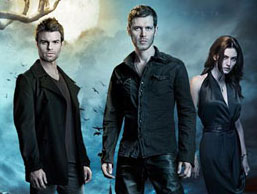 The CW has released a synopsis for episode 3.02 of The Originals titled, You Hung The Moon. The episode is scheduled to air on October 15th. I'm starting to worry about Haley's pack. I hope their curse doesn't last too long.
IMPENDING THREATS AND A DIRE PROPHECY — After discovering that poachers have begun taking out werewolves in the bayou, Elijah (Daniel Gillies) and Jackson (guest star Nathan Parsons) grow concerned for Hayley's (Phoebe Tonkin) safety when she fails to show up during the full moon. Meanwhile, Davina (Danielle Campbell), the only one with the answer to Hayley's whereabouts, plots ways to use that to her advantage. Elsewhere, Cami (Leah Pipes) approaches Klaus (Joseph Morgan) with her theory on who is behind the series of murders in the French Quarter, while Lucien (guest star Andrew Lees) delivers to Elijah an unsettling warning about the war brewing among the sire lines. Finally, after receiving a dire prophecy about the future of the Mikaelson siblings, Klaus takes extreme measures to determine the validity of this potential impending threat.