Damon Salvatore Watch
The WB Shop has added an analog women's watch for Damon fans. On its face there is an image of Damon, his name, and the Vampire Diaries logo. The image is enhanced with a ring of stones and a linked metal band. You can learn more about this awesome watch here.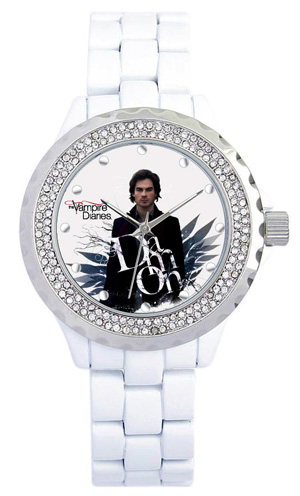 You can get $5 off orders of $50 or more with coupon code WBAFF5.